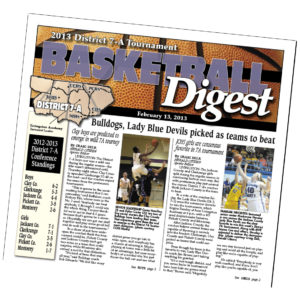 LIVINGSTON, Feb. 13, 2013-The HORIZON's annual District 7-A tournament Basketball Digest, a preview of the annual district tournament, is found inside this week's newspaper, and is also being distributed at the tournament site here.
The preview contains rosters, team photos, tournament brackets, and the recently announced District 7-A all-star teams, as well as a cover story about the top seeds, conference players of the year, and more.
The Digest is made possible through the support of many local advertisers and serves as the tournament's program at the event each year.