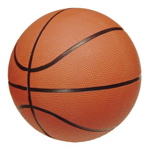 UPDATE: Game rescheduled for February 4, 2012
CELINA-A basketball contest for men and women alumni of Hermitage Springs High School, Celina High School, and Clay County High School will take place here Saturday, January 7, 2012 at the Clay County High School gym beginning at 5 p.m. with the tip-off of the women's game.
Former players from each school are encouraged to participate in this event which is intended to combine an evening of fun competition with fundraising for the Clay County High School Basketballl Boosters.
Players must register by December 30, 2011 by sending their name, T-shirt size, year of graduation, and a $10 entry fee to Coach Rob Edwards, 122 Marcom Lane, Celina, TN  38551.