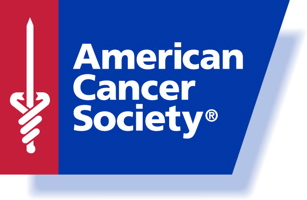 CLAY COUNTY-The American Cancer Society is determined to ultimately eliminate cancer as a major health threat, organization officials say. 
While striving to reach this goal, the American Cancer Society works daily to save more lives until a cure is found.
The immediate goal of saving more lives must be accomplished largely through public education on the prevention and early detection of cancer, education of the medical community on the latest advances in diagnosis and treatment of cancer, and advocacy at the local, state, and federal levels for cancer-related legislation.
The ultimate goal of total cancer control can be reached through research.
Scientists supported by American Cancer Society funds are continuing to make breakthroughs that can increase the number of lives saved. Since 1946, the year the American Cancer Society awarded its first research grants, we've invested more than $3.2 billion in research. 
The investment has paid rich dividends: in 1946, only one in four cancer patients were alive five years after diagnosis; today, 66 percent live longer than five years.
How has ACS helped Clay County cancer patients in 2009?
Research: $12 million awarded to researchers in Tennessee in 2009.  When a Clay Countian is diagnosed with cancer, they are given life saving treatment options that without this funding, would not be available. Research saves lives.
In Clay County, 55 patient services were requested during 2009. Nights of lodging were provided to Clay County residents at the Nashville Hope Lodge saving over $1,000.00 in motel costs. ACS helped provide 139 trips to treatment for Clay County residents through the Transportation Grant Program.  
The ACS Nutrition Supplement program also provided 128 cases of Boost or Insure to Clay County Cancer Patients to help of set the cost of nutritional supplements needed during treatments.
Officials say the real strength of the American Cancer Society lies in its volunteers, who translate policy into reality. Motivated by personal experiences and concern for others, they accomplish the mission of the American Cancer Society.  
You can join the ACS in accomplishing this mission by participating in the American Cancer Society Relay For Life, a team event to fight cancer in which people gather to celebrate the lives of those who have had cancer, remember those lost, and fight back against a disease that takes too much. To learn how, please contact the 2010 chair people: Joey Locke at 931-243-2492, Ronnie Shoemake at 931-243-5483, & Carol Abney at 931-243-2332.
Patient support, local programs and services
The American Cancer Society provides community-based services to enhance the quality of life of cancer patients and their families. More information about these services is available by calling 1-800-ACS-2345 or by visiting www.cancer.org.
Camp Horizon – The American Cancer Society's camp for children in Tennessee who have or have had cancer.  A week of camp is also available for siblings of children with cancer.  Camp Horizon served 171 youth in 2009 – 83 through Oncology Camp and 88 brothers and sisters through "SIBS" camp.
College Scholarship – Scholarships in the amount of $1,000 are available to young cancer survivors pursuing a higher education.  In 2009, the Mid South Division awarded 223 college scholarships to deserving young cancer survivors, with 53 of the scholarships going to Tennesseans.  
Community Resources – The American Cancer Society provides information about resources available for patients in need, including those needing financial assistance. The American Cancer Society also helps patients navigate through the system to access those resources.
Hope Lodge – The Hope Lodge is a residential facility that opened in September 2004 offering free housing to cancer patients and caregivers traveling to Nashville for outpatient treatment. Patients who live more than 50 miles from Nashville and receive a referral from a member of their care team are eligible to stay at the Hope Lodge.  
I Can Cope – This patient education program provides cancer patients and their family's information about cancer diagnosis and treatment, pain control, money management and nutrition.  
Look Good…Feel Better – A program in which trained volunteer cosmetologists help female cancer patient's deal with the side effects of treatment by teaching them beauty techniques. 
Reach to Recovery – A peer support program in which breast cancer survivors, who have been specially trained by the American Cancer Society, visit with women recently diagnosed with breast cancer.
Patient Support Room – Wigs, turbans, bras, prostheses, and nutritional supplements are available to patients in need free of charge at the American Cancer Society office in Cookeville or by calling 1-800-ACS-2345.
Transportation Assistance – The American Cancer Society provides funds to treatment centers that provide radiation therapy.  The funds assist cancer patients with transportation needs when no other assistance is available.