School News
Under direction of the Clay County School Board, schools director Jerry Strong and his staff will pitch a 20-cent property tax increase to members of the Clay County budget committee here next Monday night at a budget meeting held after the July 6 regular commission meeting at the Clay County Government Complex.
Board members voted last month to propose the smaller increase after a $45 wheel tax hike to fund an additional $300,000 the school system requested was rejected in a May county budget meeting.
Continued
After a $45 wheel tax hike to fund an additional $300,000 requested by the Clay Clay County School Board was rejected in a county budget meeting in May, school board members voted last Thursday to propose a reduced tax increase to the county commission, according to director of schools Jerry Strong.
"The board has requested me to ask the county commission for a 20-cent property tax increase,"
Continued
A proposed $45 wheel tax increase fell by the wayside here at a county budget meeting late last month, according to school board chairman David West.
"They basically rejected the idea," West told the HORIZON Monday. "Now we're heading back to the drawing board this week."
In their May meeting, the school board unanimously voted to "approve the 2015-16 general purpose school budget and to request that the county commission raise the wheel tax by $45 to fund the increase," recently released minutes from May 21 said.
West explained the increase "was about $300,000
Continued
CELINA-Former players from Hermitage Springs High School, Celina High School, and Clay County High School (CCHS) were encouraged to participate in Clay County Alumni Basketball games held here recently and many came out to compete in the fundraiser for the CCHS Basketball Boosters. Twenty men and 11 women competed in a pair of games that […]
Continued
CELINA-Just before the close of the 2013-2014 school year, Clay County High School (CCHS) students participated in the first annual Bulldog Pride Incentive Drawing as a reward for meeting goals announced by CCHS principal Ms. Melissa White in early January of this year.  Students earned entries in the drawing for participating in academic events, obtaining […]
Continued
In recognition of National School Nurse Day Clay County Schools Health Director, Diana Monroe made special recognition of Clay County's school nurses stating "… the role of the school nurse is extremely important. I am grateful for the teachers, administrators and  support staff that help create a healthy learning environment for every child in our […]
Continued

Presenting the 2014 graduating class of Clay County High School, Tennessee.
Continued
A 5-K run to benefit the Clay County High School Senior Lock-In night for 2014 will take place Saturday, April 12 at 9 a.m. starting at the Celina City Hall. For more information call 615-699-3799. Download an entry form here: 5-K entry form.
Continued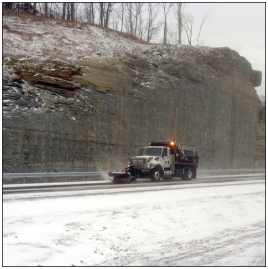 CLAY COUNTY-With snow and icy road conditions already causing students here to miss a total of 10 school days, schools are in session this week even though below normal temperatures remain. "Despite frigid temperatures, school needs to be in session if possible," schools director Jerry Strong said in a statement released Monday.  "Every effort is […]
Continued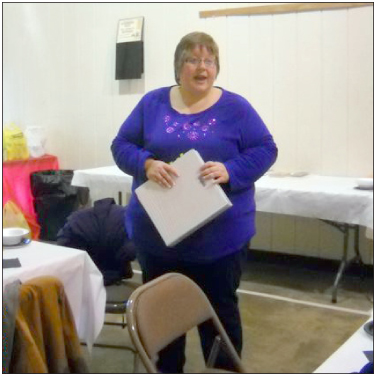 CELINA-Clay County High School (CCHS) Principal Melissa White discussed and shared her book "Our Clay County Heritage" recently as guest speaker to the Prime Timers, a social group of senior citizens here. The book is a compilation of research papers written in 1997 by Ms. White's students when she was an English teacher at CCHS. […]
Continued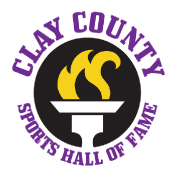 CELINA-Tickets to enjoy a meal and honor the newest Clay County Sports Hall of Fame (CCSHOF) class are now available and are sure to be a hot commodity since the event date of Saturday, January 25 is fast approaching. With former Clay County resident and District Attorney General Randy York serving as the the Master […]
Continued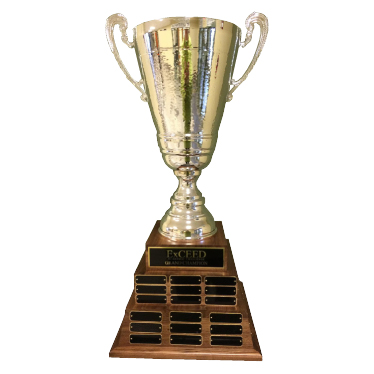 CLAY COUNTY-Student-athletes here have enjoyed competition with Jackson County and Pickett County for years, but now all students at Clay County High School (CCHS) have their shot to beat both the Blue Devils and Bobcats thanks to the 2013-2014 school year being the inaugural year of the ExCEED Academic Challenge. "These three schools have competed […]
Continued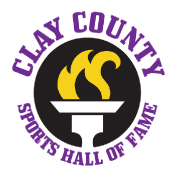 CELINA -Sixteen new members will be inducted into the Clay County Sports Hall of Fame on Saturday, Jan. 25. Inductees will be recognized at a banquet and ceremonies at the high school cafeteria.  Former Clay County resident Randy York, District Attorney General, will be the Master of Ceremonies. A fellowship period will be held from […]
Continued