News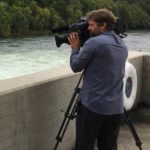 CELINA-The story of Dale Hollow Dam will soon be told on television, thanks to the efforts of Tennessee Crossroads executive producer Ed Jones and videographer Paul Mojonnier—who visited the powerhouse and lake here earlier this month to learn about the U.S. Army Corps of Engineers Nashville District's involvement in producing hydroelectric power. The two were […]
Continued
COOKEVILLE-The Upper Cumberland Area Agency on Aging and Disability (AAAD) invites seniors and caregivers from across the region to attend the 16th Annual Upper Cumberland Senior Expo Thursday, October 19, from 9 a.m. to 1 p.m. here at Hyder-Burks Agricultural Pavilion. The Senior Expo brings businesses, service providers, seniors and caregivers together in a one-day […]
Continued
The fourth annual Doug Smith Memorial 5K, held at Dale Hollow Dam Park, set a new fund raising total of more than $1600.00 with the support of more than 64 participants and various sponsors.
Eli Smith was the overall winner. Click to see all times and a photo gallery.
Continued
CLAY COUNTY-Only two candidates, one Republican and one Democrat, have qualified to run in the upcoming special election to fill the vacated 17th District State Senate seat left open by the resignation of Mae Beavers—who did so to make a run at the governorship in 2018. According to local administrator of elections Wanda Daniels, both […]
Continued
By JUDITH CUTRIGHT Director of Library Services The Clay County Public Library will welcome all trick­or­treaters to stop in the library from 3:00 until 4:30 on Tuesday, October 31. The library will be closing at 12:30 on Friday, November 10 and be closed on Saturday, November 11 for Veteran's Day.
Continued
CELINA-The 9th Annual Clay County Fall Fest Chili Cook-Off is scheduled for next Saturday, October 14 on the courthouse square here with activities in addition to the cook-off to include live music, a bounce house, a guess the pumpkin weight contest, and a best decorated booth competition. Food and concessions will also be available. The […]
Continued
LAFAYETTE-Eight Tri-County Electric linemen and four bucket trucks recently headed to Clarkesville, GA to help Habersham EMC restore power to nearly 10,000 members, following damage from Hurricane Irma. Adam Borders, Alan Carman, Anthony Carter, Casey Cole, Holden Pitts, Kolby Sullivan, Brad Wood, and Tim Wooten were the Tri-County linemen traveling to help others. "Tri-County Electric […]
Continued
CELINA-Officials with the Clay County Museum recently announced the addition of Carol Venea' Abney to the organization's board of directors. "The Museum is honored to have such a talented board member and she is, and has already been, a great asset to the board with her vision and ideas," they said. Abney is a graduate […]
Continued
CELINA-A new committee, made up of business and community leaders, is tackling a broad spectrum of job-related matters here—work they hope will, in turn, help improve a wide array of economic development issues facing Clay County. The group meets the second Wednesday of each month here at the Clay County Chamber of Commerce at 10 […]
Continued
STANDING STONE PARK-The 35th annual National Rolley Hole Championship (NRHMC) is set to get underway Saturday, September 16 at 8 a.m. In addition to the championship competition there will be separate marble tournaments for spectators and players to enjoy. They may include Ringer, Tennessee Square, British, Georgia Rolley Hole, and Arrowhead. A tribute to the […]
Continued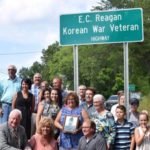 State route 292 (Willow Grove Road) named in honor of notable Clay County citizen, A C Reagan
Continued
"The setting is spectacular, admission is free, and the talent line-up is top notch with a combination of great music artists, great marble making artists, and the world's greatest marble players, this really is a special one-of a kind event," said Standing Stone State Park Ranger Shawn Hughes.
Continued
Visitors to Clay spent close to $7 million here in the last year CLAY COUNTY-Tourists and other visitors spent a total of $6.94 million here during 2016, an increase of 2.9% compared to 2015, generating a total of $0.40 million in state and $0.62 million in local tax revenues, increases of 4.7% and 3.5%, respectively. […]
Continued