News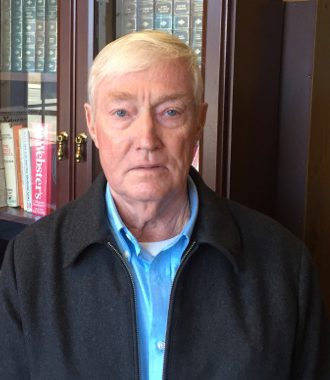 CELINA-Celina Mayor Willie Kerr announced last week he will not be a candidate for re-election in the upcoming 2017 City elections this spring. Kerr also looked back on the accomplishments and progress made during the past eight years. "I am very grateful to have served as your mayor for the last eight years," Kerr […]
Continued
By THOMAS P. WEAVER HORIZON Editor CELINA-Over a dozen retired members, along with a pair of new applicants, joined county commissioner Winton Young last Thursday night for the first meeting of the Clay County Rescue Squad held in well over a year. In their first order of business, the assembly elected Betty Dailey captain of […]
Continued
CELINA-The 11th annual Father Daughter date nights set for Saturday, February 18 from 6 p.m. until 9 p.m. at the Clay County High School (CCHS) cafeteria. The event is presented by the CCHS golf booster club and the school's chapter of FBLA (Future Business Leaders of America) and includes a buffet dinner, dancing, and other […]
Continued
County Mayor Dale Reagan recently announced Clay County has moved up a level in an economic designation established by the Appalachian Regional Commission (ARC), showing things are improving business-wise here locally.
Annually, the ARC conducts a statistical analysis of all the counties in the nation, with an emphasis on the counties in their multi-state area. For the first time in many years, the ARC study reported that Clay County is no longer designated as an "economically distressed" county.
Continued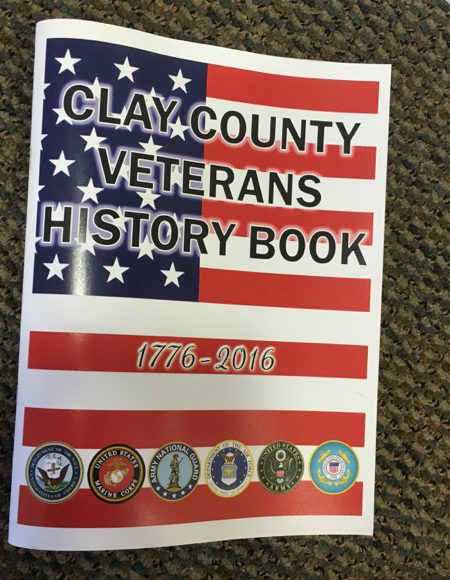 CLAY COUNTY-A comprehensive collection of names and photos of the men and women from Clay County who have served their country as members of the military, in war and in times of peace, is now available in book form. The publication includes over 4,000 names and photos of those who served from 1776 through 2016 […]
Continued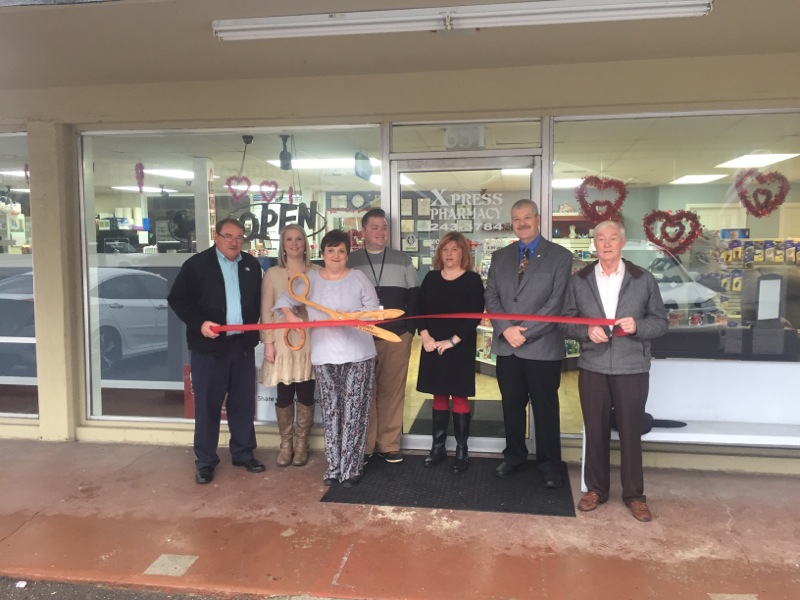 NEW BUSINESS-A ribbon cutting ceremony was recently conducted for Clay County Xpress Medical Supply. The new business is a companion to Clay County Xpress Pharmacy and will operate in the same building at 651 Brown Street in Celina, TN. Xpress Medical Supply offers a full line of home medical equipment for sale, lease or rental […]
Continued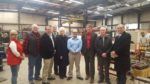 V & F Transformer to invest $1.4 million creating 50 new jobs here over the next five years.
Continued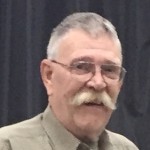 Bonecutter is Lion of Year CELINA-Paul Boyce was named Clay County's Citizen of the Year at its annual banquet held at the fairgrounds here. Named Lion Club member of the Year was Ike Bonecutter. Susan Bailey introduced Boyce, recognized by many as "that guy in the green hat", by listing his many volunteer efforts including […]
Continued
Clay County, TN-Minutes from the December meeting of the Clay County commissioners show that the commission unanimously voted to "change the number of school board members from ten (10) to five (5) members…." The motion was made by Bryan Coons and seconded by Parish Wright. All members present voted aye. The action took place during […]
Continued
Celina Health and Rehabilitation Center was among 19 Tennessee Health Care Association (THCA) member nursing homes recently honored for completing a national safety program designed to reduce certain health care-associated infections (HAI). The Agency for Healthcare Research and Quality (AHRQ) Safety Program for Long-Term Care focuses on reducing catheter-associated urinary tract infections (CAUTI) and other […]
Continued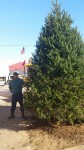 Purchased with ticket proceeds from previous "Christmas on the Square" events and planted with assistance from the City of Celina and Clay County maintenance department, this evergreen now adorns the historic Clay County Courthouse grounds and will be decorated for the holidays annually.
Continued
Clay County's state representative Kelly Keisling (R–Byrdstown) continues to receive acclaim for his efforts in support of district organizations and 38th district issues. The Upper Cumberland Emergency Medical Services Directors Association recently named him as Legislator of the Year for his support and work on issues that benefit emergency medical personnel across the state and […]
Continued
The Honor Flight of Middle Tennessee is currently accepting signups for its spring 2016 flight and interested Clay County veterans are eligible for this trip and should apply as soon as possible. The trip is cost free to veterans and WW ll veterans get priority with veterans of the Korean War next in line and […]
Continued