News
CELINA-A new committee, made up of business and community leaders, is tackling a broad spectrum of job-related matters here—work they hope will, in turn, help improve a wide array of economic development issues facing Clay County. The group meets the second Wednesday of each month here at the Clay County Chamber of Commerce at 10 […]
Continued
STANDING STONE PARK-The 35th annual National Rolley Hole Championship (NRHMC) is set to get underway Saturday, September 16 at 8 a.m. In addition to the championship competition there will be separate marble tournaments for spectators and players to enjoy. They may include Ringer, Tennessee Square, British, Georgia Rolley Hole, and Arrowhead. A tribute to the […]
Continued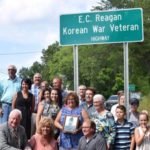 State route 292 (Willow Grove Road) named in honor of notable Clay County citizen, A C Reagan
Continued
"The setting is spectacular, admission is free, and the talent line-up is top notch with a combination of great music artists, great marble making artists, and the world's greatest marble players, this really is a special one-of a kind event," said Standing Stone State Park Ranger Shawn Hughes.
Continued
Visitors to Clay spent close to $7 million here in the last year CLAY COUNTY-Tourists and other visitors spent a total of $6.94 million here during 2016, an increase of 2.9% compared to 2015, generating a total of $0.40 million in state and $0.62 million in local tax revenues, increases of 4.7% and 3.5%, respectively. […]
Continued
Clay County homeowners may be eligible for funds through the Appalachian Renovation Loan Program (ARLP) for repairs or improvements to their homes. ARLP is a program provided through the Tennessee Housing Development Agency (THDA) to improve homeownership for residents of Appalachian counties. Homeowners of single-family (one-to-four unit) homes in Clay County that require repairs or modifications are […]
Continued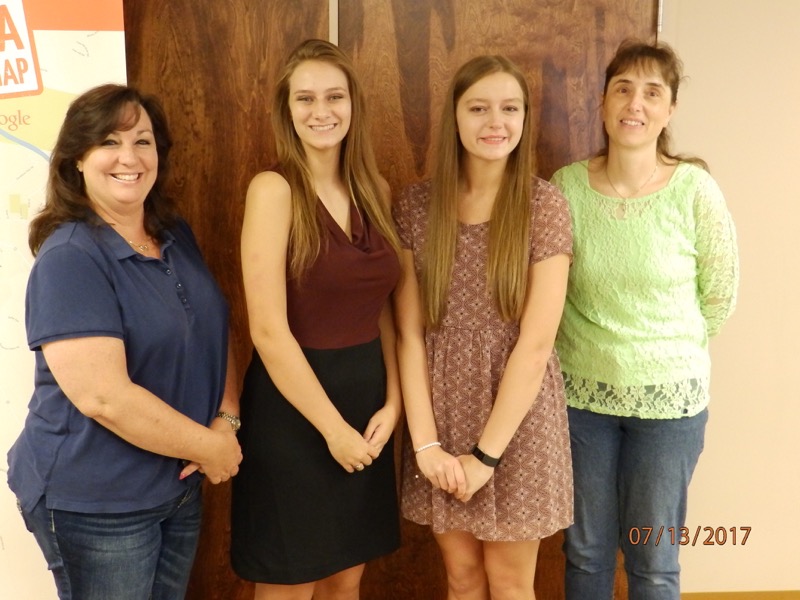 NASHVILLE-The Celina American Legion Auxiliary (ALA) Unit 18 recently sent two Clay County High School students here for a weeklong learning experience at ALA Girls State on the campus of Lipscomb University. Lauren McHenry and Mary Smith represented the local ALA Unit at the leadership experience event offered to more than 550 rising high school […]
Continued
CELINA-Overton County native Edwin Garrett recently presented a copy of his new book, "They Said It Their Way", to the Clay County Library. Just released by Fideli Publishing of Martinsville, IN the book is a collection of old sayings and by-words and has been proclaimed "The Official Tennessee Book of By-words and Old Sayings." Garrett […]
Continued
STANDING STONE PARK-Registration for the National Rolley Hole Marbles Championship scheduled here for Saturday, September 16, 2017, began August 14 and continues through Thursday, September 7, 2017. To sign-up call the park office, 931-823-6347, between 8 a.m. and 4:30 p.m., daily. Entrants must provide the name, email address, mailing address, and phone number of both […]
Continued
CLAY COUNTY-Students' are back to school and it's the perfect time to have a fire & life safety check-up at your home! The Clay County Firefighters Association encourages everyone to have a fire safety conversation with your family, and make sure you review and practice your fire escape plan. It is important that everyone knows […]
Continued

Locally, funds will help build second CCHS greenhouse NASHVILLE-The Tennessee Department of Economic and Community Development announced today the 63 counties, including Clay, which will receive ThreeStar Competitive Grants. The grants will be used for a variety of local programs addressing economic development, public safety, health, education and workforce development. Clay County was one of 15 counties […]
Continued
The 2017 Homecoming Days festival in Celina was a fun time for the many visitors and participants who enjoyed the opening ceremony, the many displays and the quilt and car shows and more. SHOWS GALORE-Tractor, quilt, and cars made up three of the many shows and events held during the community festival.
Continued