Sports
STANDING STONE PARK-The 35th annual National Rolley Hole Championship (NRHMC) is set to get underway Saturday, September 16 at 8 a.m. In addition to the championship competition there will be separate marble tournaments for spectators and players to enjoy. They may include Ringer, Tennessee Square, British, Georgia Rolley Hole, and Arrowhead. A tribute to the […]
Continued
"The setting is spectacular, admission is free, and the talent line-up is top notch with a combination of great music artists, great marble making artists, and the world's greatest marble players, this really is a special one-of a kind event," said Standing Stone State Park Ranger Shawn Hughes.
Continued
1st-year players help secure first win over JC in 9 yrs. By THOMAS P. WEAVERHORIZON Editor GAINESBORO-The drought is over and Bulldog football is back! Not only did Clay County beat arch-rival Jackson County for the first time in almost a decade, but they did it with a 32-7 domination of the Blue Devils for […]
Continued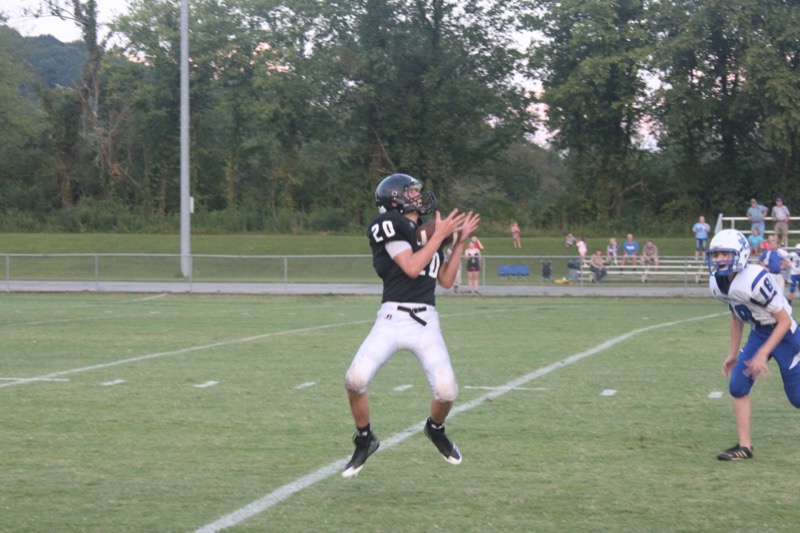 By THOMAS P. WEAVER HORIZON Editor CELINA-After dropping a heartbreaker to Jackson County by a score of 28-24 in their season-opener, the Celina Junior High Football team drew even for 2017 with a blowout of Tompkinsville here at Coach John Teeples Field last Thursday night on Homecoming. Orchestrated by eighth-grade starting quarterback Keaton Arms, the […]
Continued
With first-year head coach Matt Bates at the reins since spring, the Dawgs have shown some promise in the preseason and the former Stone Memorial High School offensive coordinator showed his excitement about his new team's debut this week.
See photo gallery….
Continued
STANDING STONE PARK-Registration for the National Rolley Hole Marbles Championship scheduled here for Saturday, September 16, 2017, began August 14 and continues through Thursday, September 7, 2017. To sign-up call the park office, 931-823-6347, between 8 a.m. and 4:30 p.m., daily. Entrants must provide the name, email address, mailing address, and phone number of both […]
Continued
CELINA-With the launch of the Horizon Sports Network—a live-stream internet broadcasting affiliate of the Dale Hollow HORIZON newspaper based here, Clay County Bulldog fans will soon be able to listen to live play-by-play of every football game this season on the paper's website: www.dalehollowhorizon.com. "We are excited to announce the expansion of our media reach […]
Continued
Cumberland Run, Archery and Catfish tourneys highlight local slate of events for the first weekend in May 2017 CLAY COUNTY-If residents or visitors here are looking for something to do this weekend, they should have no problem finding it. Several events are planned beginning with the annual Cumberland Run classic car cruise-in on the courthouse square […]
Continued
Shows the world what Clay County fans already knew By THOMAS P. WEAVER Dale Hollow HORIZON Editor MURFREESBORO-Tennessean sportswriter Tom Kreager said it best in the Blue Cross Basketball Championship postgame news conference, after Clay County senior star Tyreke Key had what his colleague Michael Murphy described as "perhaps the best individual performance in state […]
Continued
By THOMAS P. WEAVER, HORIZON Editor CELINA-Like they have since the inception of the Clay County Sports Hall of Fame, this year's induction ceremony held over the weekend again served as the highlight of the sports year here locally. With a good crowd in attendance, seven new members were enshrined as the 2017 class was […]
Continued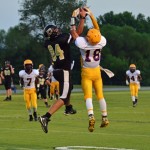 He and Mackey named All-UC Celina-Clay County High School all-time leading receiver Wyatt Mabry was recently honored with well-deserved recognition for his record-breaking senior season and illustrious career. The 6'-6" standout wide receiver—who is set to sign with Cumberland University in the coming months—was named to the Tennessee Sports Writers Association Class 1A All-State Football […]
Continued
Twelve new members will be inducted into the Clay County Sports Hall of Fame on Saturday, Jan. 23.
Inductees will be recognized at a banquet and ceremonies at the high school cafeteria.  Current Hall of Fame Committee Chairman Don Napier will be the master of ceremonies. The entertainment for the day will be a highlight film of the 1969 Blanket Bowl, won by Celina High School
Continued