Sports
Clay County High School Bulldogs Vs Whitwell, November 3, 2017 (First round play-off game) Clay County High School Bulldogs vs Gordonsville, October 27, 2017 Clay County High School Bulldogs vs Pickett County October 20, 2017 Clay County High School Bulldogs vs Sale Creek, October 5, 2017 Clay County High School Bulldogs vs Jo Byrns, September […]
Continued
STANDING STONE PARK-Twelve year old Bridgett Cherry of Moss, TN teamed with Landyn Thompson of Summer Shade, KY to win the national youth Rolley Hole marbles contest held here recently. Cherry and Thompson bested Celina's Madison Hayes and teammate Lillian Upchurch of Cookeville, TN to take home first place honors, in just one of the […]
Continued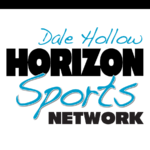 CELINA-After a successful season of Clay County High School football live-stream broadcasts, the Horizon Sports Network (HSN) has announced they will also be carrying both Bulldog and Lady Bulldog basketball on this website—www.dalehollowhorizon.com. A 10-game regular-season slate will begin with a Tuesday, November 21 broadcast of a CCHS home contest versus Van Buren County—which will […]
Continued
CELINA-It's that time again! Both the Clay County Bulldogs and Lady Bulldogs will tip off their seasons here next Tuesday, night, November 14, at Clay County High School, and they are doing it against one of their arch rivals—Livingston Academy. After taking several seasons off, the rivalry with the Hogeye was renewed last year, but […]
Continued
The fourth annual Doug Smith Memorial 5K, held at Dale Hollow Dam Park, set a new fund raising total of more than $1600.00 with the support of more than 64 participants and various sponsors.
Eli Smith was the overall winner. Click to see all times and a photo gallery.
Continued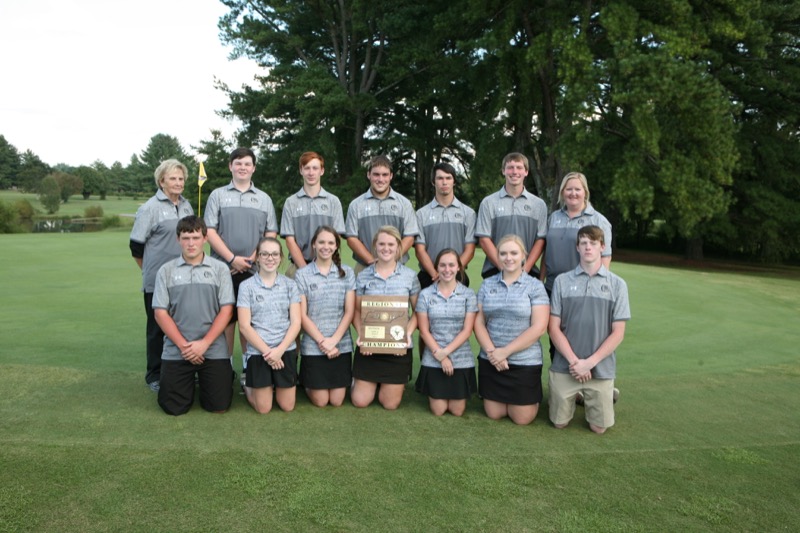 Girls team advances to State, along with Strode individually COOKEVILLE-The Clay County High School (CCHS) girls golf team won the region championship here at the Golden Eagle Golf Club to advance to the state championship.—both accomplishments a first in school history for women's golf. Dalton Strode, from the CCHS men's team, also advanced to the […]
Continued
STANDING STONE PARK-The 35th annual National Rolley Hole Championship (NRHMC) is set to get underway Saturday, September 16 at 8 a.m. In addition to the championship competition there will be separate marble tournaments for spectators and players to enjoy. They may include Ringer, Tennessee Square, British, Georgia Rolley Hole, and Arrowhead. A tribute to the […]
Continued
"The setting is spectacular, admission is free, and the talent line-up is top notch with a combination of great music artists, great marble making artists, and the world's greatest marble players, this really is a special one-of a kind event," said Standing Stone State Park Ranger Shawn Hughes.
Continued
1st-year players help secure first win over JC in 9 yrs. By THOMAS P. WEAVERHORIZON Editor GAINESBORO-The drought is over and Bulldog football is back! Not only did Clay County beat arch-rival Jackson County for the first time in almost a decade, but they did it with a 32-7 domination of the Blue Devils for […]
Continued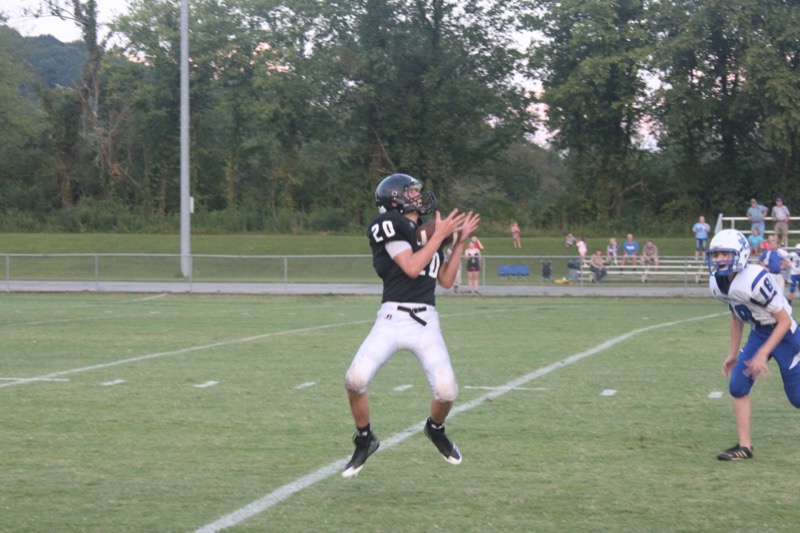 By THOMAS P. WEAVER HORIZON Editor CELINA-After dropping a heartbreaker to Jackson County by a score of 28-24 in their season-opener, the Celina Junior High Football team drew even for 2017 with a blowout of Tompkinsville here at Coach John Teeples Field last Thursday night on Homecoming. Orchestrated by eighth-grade starting quarterback Keaton Arms, the […]
Continued
With first-year head coach Matt Bates at the reins since spring, the Dawgs have shown some promise in the preseason and the former Stone Memorial High School offensive coordinator showed his excitement about his new team's debut this week.
See photo gallery….
Continued
STANDING STONE PARK-Registration for the National Rolley Hole Marbles Championship scheduled here for Saturday, September 16, 2017, began August 14 and continues through Thursday, September 7, 2017. To sign-up call the park office, 931-823-6347, between 8 a.m. and 4:30 p.m., daily. Entrants must provide the name, email address, mailing address, and phone number of both […]
Continued
CELINA-With the launch of the Horizon Sports Network—a live-stream internet broadcasting affiliate of the Dale Hollow HORIZON newspaper based here, Clay County Bulldog fans will soon be able to listen to live play-by-play of every football game this season on the paper's website: www.dalehollowhorizon.com. "We are excited to announce the expansion of our media reach […]
Continued