GAINESBORO-The Clay County High boys golf team won a quadrangular match here last week, topping Jackson County, York and Clarkrange.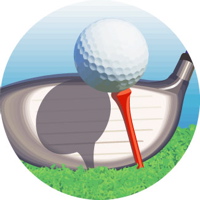 The CCHS boys won their match by 13 strokes over Jackson County, and easily outdistanced York and Clarkrange in their best effort to date.
Clay totaled 168 in the four-person event, with Jackson County at 181, York at 200 and Clarkrange at 249, said CCHS coach Joe Sims. It was the first time in several years CCHS had beaten three other teams in a single match, Sims said.
Scottie Ballard led the way for CCHS with a nice 39, followed by Kyle Page with a 42, Jon Leonard with a 43 and Jordan Strong with a 44 in a balanced effort.
In other action, the CCHS boys have beaten Red Boiling three times and Upperman once this season, Sims said. "We're hanging in the middle of the pack in the district race," he said.
The girls topped Jackson County, but lost to York at last week's match. York recorded a 95 in the two-player event, while the Lady Dawgs checked in at 113. Courtney Key shot 56 and Rachel Burnette 57.