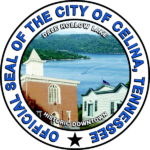 CELINA-A city election to choose a mayor and three alderman will be held here June 4, according to a notice published in this week's HORIZON by local administrator of elections Wanda Daniels.
The seats of current mayor Willie Kerr, vice-mayor/alderman Donnie Long, and alderman Joey Locke and Don Haston will be up for grabs.
Daniels' notice said potential candidates have until March 21 at 12 noon to qualify to run in the election.
The information found on page __ also states early voting will run from May 15-30 from 9 a.m. to 4 p.m. each weekday and 9 a.m.-12 p.m. Saturdays, with the exception of polls being closed 12-1 p.m. for lunch weekdays, on Wednesdays, and on Monday, May 27 for the Memorial Day holiday.
The notice said election day ballots can be cast from 9 a.m. to 7 p.m. and that both early and election day voting will take place at the election office located here in the handicap accessible Clay County Community Center at 145 Cordell Hull Drive.
The notice also said the last day to register to vote prior to this year's election is May 6.
For more information, contact Daniels or her staff at 931-243-2536.
See a future HORIZON for more on this upcoming election, including the names of candidates as the March 21 qualifying deadline approaches.