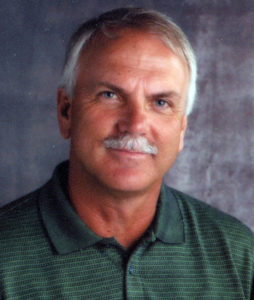 CHATTSWORTH, GA-Former Clay County resident, athlete, and coach Bill Napier was recently inducted into the Murray County High School Hall of Fame here where he currently lives and previously coached football for 25 years.
Prior to his coaching career, Napier was a star quarterback and graduate of Celina High School before going on to play at Tennessee Tech, where he also received his degree.  While at Murray County, Napier served as offensive coordinator for nine years and head coach for 16 years.
During Napier's tenure at the helm, the team won the most games in school history and he was instrumental in assisting many young men with receiving scholarships to play at the next level.
The Celina native can now be found on a college campus on any given Saturday supporting one of his former players or cheering for his oldest son Billy, who was one of three sons Napier has who made the decision to follow in his father's coaching footsteps.
Billy was an all-conference quarterback at Furman University after being tutored under his father in high school and he is the currently the youngest coordinator in major college football leading the offense at Clemson University.
Sons Matt and Curt also starred at Murray County under their father and are now coaching at the high school level at Georgia high schools in La Grange and Thomasville.
Napier and his wife Pam also have a daughter, Whitney, who is a student at the University of Georgia.
Napier is the son of HORIZON columnist Edwina Napier of Celina and the late Billy Napier.