Submitted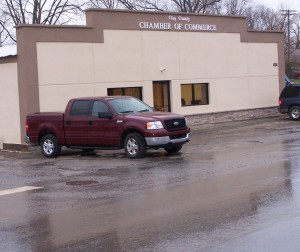 CELINA-The Clay County Chamber of Commerce located here at 424 Brown Street will have an open house on Friday, April 1 from 10 a.m. through 5 p.m. to show the public the recently completed renovated facilities.
Project planning for the renovation began three years ago and was made possible by four grants totaling $114,000 from USDA Rural Development, TVA, and ECD.  No property tax revenue was used for this project.
Demolition began in August 2010 and renovation was completed in January of this year.
The conference room is utilized by the Clay County Joint Industrial Development Board and the Clay County Joint Economic Development Board as well as many of Clay County Three Star committees and Tennessee Downtown committees.
On a quarterly basis the Clay County Grand Jury also meets at the Chamber of Commerce.
Many out of state tourists inquire at the Chamber for lodging and related local information.