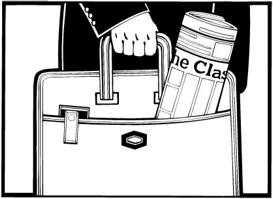 Have you made a New Year's resolution to clean out the basement, attic, garage or storage building?
Is there something you've been looking for, but don't want to buy a new one?
Have something you want to buy, sell or trade? Now is the time to get, or get rid of, whatever that might be.
As a service to its readers, the Dale Hollow HORIZON is again offering free "personal" classified ads over the next two months. A "personal" ad is just that–personal, not for businesses or organizations. 
Offer starts January 6
The offer will begin with the January 6 edition, and end with the last edition in February. 
If you need to buy, sell or trade anything, this will be a good way to do it. Normal classified ad charges will be suspended during January and February to help county residents get a head start on that spring cleaning which may be a year or two overdue.
Remember, one person's junk is another person's treasure.
Here are the details of the offer: please keep your personal classified under 30 words, and we ask that you run only one ad at a time. You can bring the ad in, FAX it, e-mail it, or send it by regular mail. We will not take classifieds over the phone.