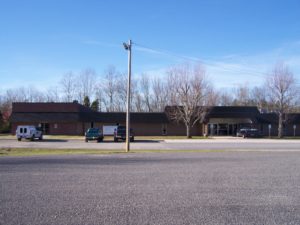 CELINA-County clerk Donna Watson's office will open in its new location Thursday, February 16, 2012 joining the other court and county officials including the trustee, circuit court clerk, register of deeds, property assessor, election commission, the county mayor's office, and the court room in the Clay County Government Complex at 145 Cordell Hull Drive here.
Formerly known as the Community Center, the name change was recently approved by county commissioners to better reflect the functions and purpose of the building.
Signage will soon be in place on the town square directing persons to the complex.
The first court proceedings in the new location took place on Friday, February 10.
See a future HORIZON for details about a planned open house of the county's new facility.