Local high school is ranked
among state's top 5% again
By THOMAS P. WEAVER
HORIZON Editor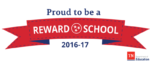 NASHVILLE-Clay County director of schools Matt Eldridge got some great news late last week, as State Education Commissioner Candice McQueen announced this year's list of Tennessee's highest-performing schools.
For what can be considered the third year in a row, the Tennessee Department of Education awarded Clay County High School (CCHS) "Reward School" status—an unprecedented achievement for the local school system.
"I want to thank all the staff, teachers, and students for all their hard work," Eldridge said Monday. "They are the ones that do it and all the credit goes to them."
CCHS three-peated as a reward school for progress, because they finished as one of the state's handful of schools in the top five percent for student growth last year—when both former principal Melissa White, who was at the helm for the prior two reward school designations, and current principal Derick Upchurch combined to lead the school.
White missed out on a fourth designation the year prior due to the fact the state had trouble with their testing process and did not hand out the honors. She was principal the first half of 2016, before Upchurch took over after Christmas break.
"Although I am now retired, I feel just as much pride with this third Reward School designation as the first," White said. "Faculty, students, and administrators continue to demonstrate that the academic culture we worked so hard to develop is still important at CCHS and that the strategies we implemented work just as well with the new state standards and exams."
Upchurch also credited the same groups for this year's designation, along with lauding the impact White and others had on the school.
"I want to personally thank all the faculty, staff, students, and their families for their effort and support during the past school year," Unchurch said. "Clay County High School has once again proven that our students are some of the best in the state."
"This is a special honor for me personally, but I must also thank all previous administrators for the work they have put into directing Clay County High School to where it is today," he continued. "We hope to continue to be recognized as a Reward School, but most importantly, we want to ensure that when students leave Clay County High School they are ready for the next step of their life."
Reward schools are normally announced annually as a part of Tennessee's accountability system, and after being identified as a focus school a fews years back, White developed a tracking system for individual student progress—which Upchurch continues to implement.
The nuts and bolts of the process include a standard of the 80 percent proficiency. If a student doesn't meet that standard, then they are identified for intervention and are required to attend extra help where they receive one-on-one instruction.
Students also conference twice yearly with a teacher where they learn of their state-predicted scores and create an action plan to work towards exceeding those predictions.
"These schools represent what is possible for students in Tennessee as they exemplify excellence in performance or progress and in some cases, both," Commissioner McQueen said of CCHS and the others honored. "We want to replicate this success across the state and continue to celebrate the hard work of our educators and students happening in classrooms every day."
See a future HORIZON for more on CCHS' reward school designation and other news about Clay County Schools—including a second honor recently awarded.