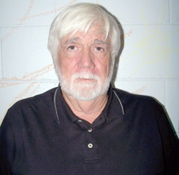 The old coach, Thomas Watson, used his lone-wolf pick of TCU over Brigham Young to forge the first perfect record in the six-season history of the HORIZON Pigskin Prognosticators last week.
Watson's 15-0 mark vaults him back to within a game of the lead, still held by Brian Burchett, heading down the home stretch of the panel's "regular season."
In a week where there were several clear favorites, especially in the high school and pro games, Watson went out on a limb by picking the Horned Frogs to win on the road at BYU, and the limb didn't get sawed off. In fact, TCU handed the Cougars a 38-7 whipping.
Brent Burchett also moved to within a game of the lead with a fine 13-2 mark, which normally would have easily been the week's best.  His sister Teia Adams also notched a very good 12-3 mark. 
It was the best overall week of the season for the prognosticators, with everyone winning at least 10 games, the first time that's been the case.  Mark Strong and Brian Burchett each went 11-4, while defending champ Michael Miller and Gary Strong each went 10-5.
Miller and the Strong brothers are in a three-way tie for fourth, seven games out, while Adams is a game back of them in seventh. 
The high school games were an indication of what was to come last week, as four pickers–Watson, the Burchetts and Adams–all went undefeated. Mark Strong lost only one game there, his loyal pick of the Dawgs over Gordonsville (the only picker to do that).
Watson, obviously, got all the college games, with everybody else losing at least twice, and Brent Burchett and Watson were also perfect in the pro games. Nobody missed more than one game in the NFL, something of a rarity.