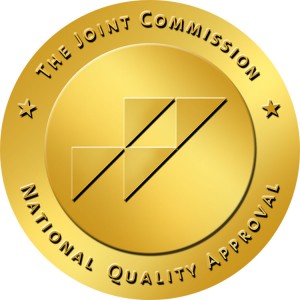 CELINA-Cumberland River Hospital (CRH) has earned the Gold Seal of Approval for Hospital Accreditation from the Joint Commission on Accreditation of Healthcare Organizations by meeting or exceeding national standards for health care quality and safety.
The accreditation award recognizes Cumberland River Hospital's dedication to continuous compliance with The Joint Commission's state-of-the-art standards.
Cumberland River Hospital underwent a rigorous unannounced on-site survey. A team of Joint Commission expert surveyors evaluated CRH for compliance with standards of care specific to the emergency management, environment of care, infection prevention and control, leadership, and medication management.
"Cumberland River Hospital is pleased to receive accreditation from The Joint Commission, the premier health care quality improvement and accrediting body in the nation," Andrea L. Rich-McLerran, CRH Chief Administrative Officer said. "Staff from across the organization continue to work together to develop and implement approaches that have the potential to improve care for the patients in our community."
The Joint Commission's hospital standards are developed in consultation with health care experts and providers, measurement experts, and patients. The standards are informed by scientific literature and expert consensus to help hospitals measure, assess and improve performance.
Cumberland River Hospital is a subsidiary of Cookeville Regional Medical Center.
"Joint Commission accreditation provides hospitals with the processes needed to improve in a variety of areas from the enhancement of staff education to the improvement of daily business operations," said Mark G. Pelletier, RN, M.S., chief operating officer, Division of Accreditation and Certification Operations, The Joint Commission. "In addition, our accreditation helps hospitals enhance their risk management and risk reduction strategies. We commend Cumberland River Hospital for its efforts to become a quality improvement organization."
Founded in 1951, The Joint Commission seeks to continuously improve health care for the public, in collaboration with other stakeholders, by evaluating health care organizations and inspiring them to excel in providing safe and effective care of the highest quality and value. The Joint Commission evaluates and accredits more than 19,000 health care organizations and programs in the United States, including more than 10,300 hospitals and home care organizations, and more than 6,500 other health care organizations that provide long term care, behavioral health care, laboratory and ambulatory care services. The Joint Commission currently certifies more than 2,000 disease-specific care programs, focused on the care of patients with chronic illnesses such as stroke, joint replacement, stroke rehabilitation, heart failure and many others. The Joint Commission also provides health care staffing services certification for more than 750 staffing offices. An independent, not-for-profit organization, The Joint Commission is the nation's oldest and largest standards-setting and accrediting body in health care. Learn more about The Joint Commission at www.jointcommission.org.