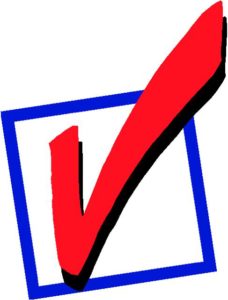 CELINA-The HORIZON has set the deadline to get a free notice of candidacy on the front page for the upcoming city election. 
Following policies of the past, the HORIZON will run a front-page, staff-written announcement with a photo for all city candidates. 
The announcements must be run no later than the April 22 edition of the newspaper. The deadline for submitting material for an announcement to run in that edition will be Friday, April 17 at noon, with absolutely no exceptions. 
No more than six announcements will be run in any edition of the paper on a first-come, first-served basis, and candidates are urged not to wait until the final edition to announce. Candidates are asked to have their material to the HORIZON on Friday at noon before the next week's issue in which they want their announcement to run. 
All announcements received by the newspaper after the April 17 deadline will be treated as advertisements and run on an inside page.
•
The qualifying deadline for the city election here in June is Thursday, March 19. Voters will go to the polls on June 2 to elect a mayor and three aldermen, and there could be a crowded field in the election. Three candidates have already qualified for the mayor's race, and there have been at least seven possible candidates pick up qualifying papers for the three aldermen seats.