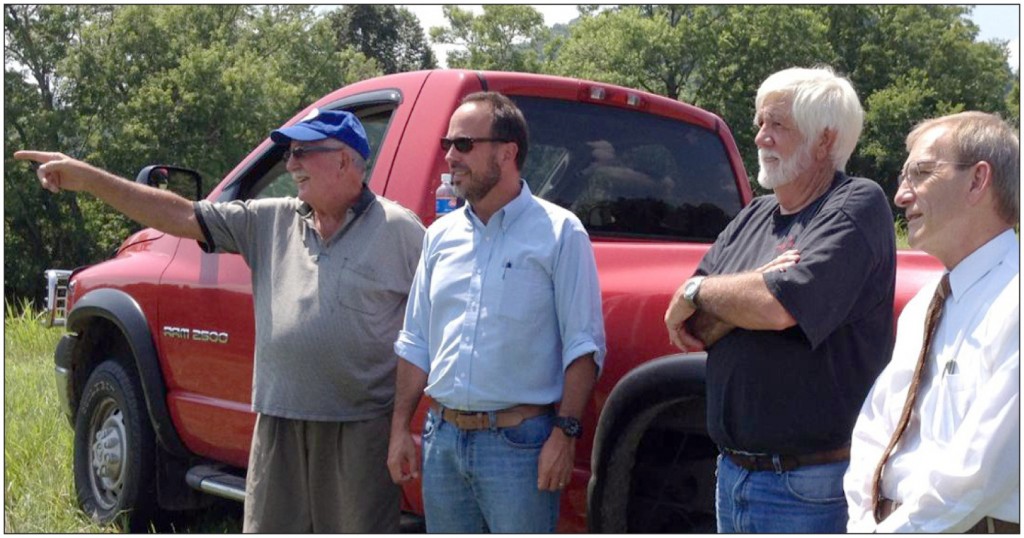 CLAY COUNTY-An effort to preserve local history here is underway thanks to the combined efforts of author and Upper Cumberland Development District (UCDD) historic preservation planner Mark Dudney, Three Star courthouse committee chair Thomas Watson, Three Star director Dr. Doug Young, Chamber of Commerce director Ray Norris, County Mayor Dale Reagan, other local historians, and others.
Dudney recently met with the group to discuss the possibility of using the historic courthouse as a cultural and welcome center to interpret the county's rich heritage and also joined Watson on the county's local radio and television show called Clay County Corner.
There Dudney discussed his recent writing detailing the history of the Old Philomath Academy–which was located in the Tinsley's Bottom area here, explaining the small rural institution established in the mid-1800s produced distinguished alumni including several members of Congress, a federal judge, an accomplished surgeon, and a Tennessee governor.
Though Dudney knew of the school's history, he did not know its exact location because the building burned in 1904, but thanks to local retiree and farmer Russell Lynn, he now knows where it stood for more than 40 years.
The Tinsley's Bottom native revealed the location to the group during a tour of the area where he grew up.
Lynn provided the men with an informative tour and pointed out the Philomath site, a place where Dudney hopes to have a possible historical marker placed for the school.
For Dudney's complete article, visit cumberlandrivertales.com, and to volunteer to help with the preservation of local history, including the courthouse project, contact the Chamber at 243-3338.