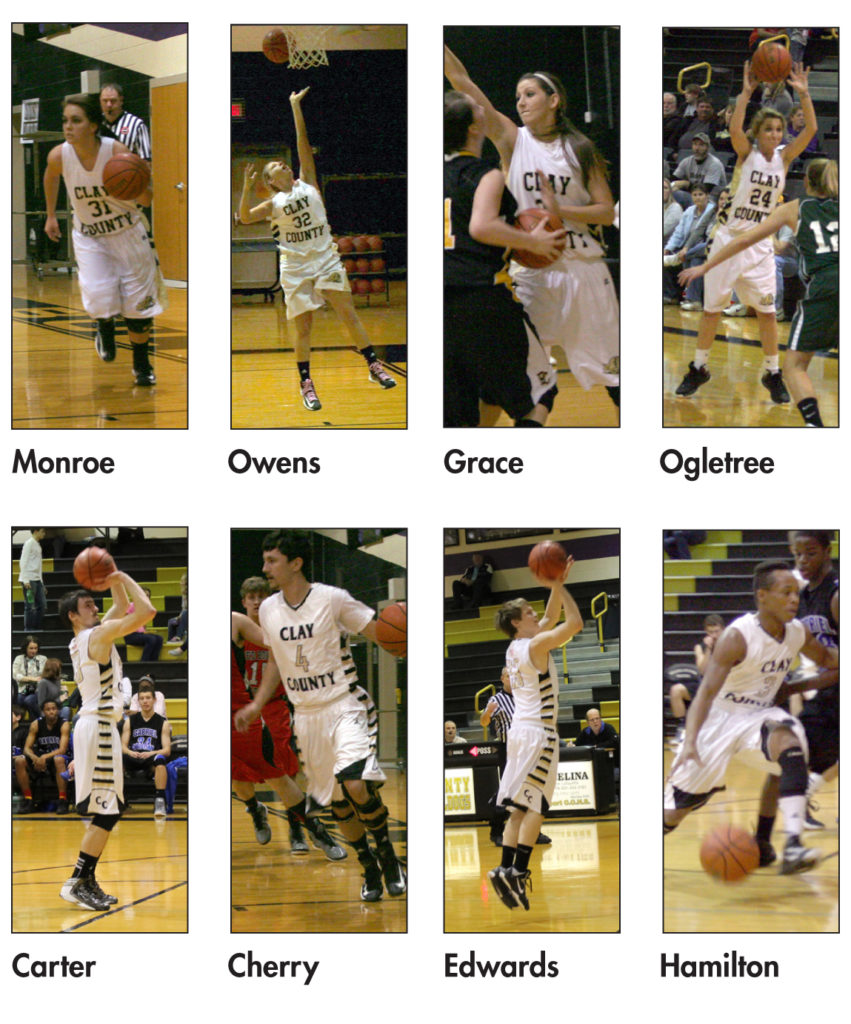 By THOMAS P. WEAVER
HORIZON Editor
COOKEVILLE-When the District 7-A awards were announced here last Friday night at the coaches meeting, eight Clay County High School basketball players were named to the District 7-A All-Conference teams, and boys head coach Rob Edwards took the district's coach of the year award.
The Lady Bulldog team's honors included one first-teamer, a second-team choice, and two players who made the third team, while the boys were honored with three first-team picks and a third-teamer.
Boys
CCHS dominated the first team with three senior starters being designated among the top five players in the conference.
Inside force Dylan Carter (11.9 ppg, 4.7 rpg), elusive point guard Corey Hamilton (14.0 ppg, 5.1 apg), and shooting guard Jake Edwards (11.1 ppg) received top honors for leading their team to a 20-5 overall record and the top seed in the upcoming district tournament.
Senior sharp-shooter Austin Cherry (11.7 ppg) made the third team, while fellow senior utility man Eddie Roach received an honorable mention, along with reserve Taylor Brown.
Wyatt Mabry was also named to the all-freshman team.
Girls
Senior standout guard Mattie Monroe joined the district's elite as the Lady Bulldogs' representative on the first team after leading her team to a winning record (15-11) and a conference-tournament third seed.  She averaged 12 points and six rebounds per game this year.
Fellow seniors Hannah Ogletree (6 ppg, 4 apg) and Alex Grace (8 ppg, 7 rpg) made the third team, while junior guard Ashley Owens (12 ppg, 6 rpg) rounded out the girls' honors with a second-team appearance.
Junior Olivia Copeland received an honorable mention.