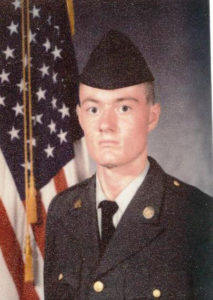 Local service
is planned for
this Saturday
HERMITAGE SPRINGS-A memorial service will be held here at 2 p.m. Saturday at the Hermitage Springs School in honor of Sgt. 1st Class Dennis Ray "Bucky" Murray who was killed while serving his country in Pa'in Kelay, Kandahar Province, Afghanistan on Monday, November 21.
News reports from a Kansas newspaper (www.kansas.com) and television station (www.wibw.com) covering Fort Riley where Murray was based both reported the 38-year-old soldier died due to injuries sustained from a roadside bomb while he was on dismounted patrol during assignment to the 2nd Battalion, 34th Armor Regiment, 1st Heavy Brigade Combat Team, 1st Infantry Division currently deployed in support of Operation Enduring Freedom in southern Afghanistan.
Murray was a 1991 graduate of Hermitage Springs High School and the television report said he joined the Army in September 1991 as an armored crew member before coming to Fort Riley in February 2011.
The story explained this was his first deployment and listed his awards as the Army Commendation Medal with two oak leaf clusters, Army Achievement Medal with four oak leaf clusters, the Korea Defense Service Medal, the Afghanistan Campaign Medal with two Campaign Stars, the Global War on Terror Service Medal, the NATO Medal, and the Combat Action Badge.
Obituary information, published on page 3 of this week's (12-7-2011) HORIZON, said Murray was the son of the late Dennis Dale Murray and Union Hill resident Wanda Maxey.  Besides his mother, he also leaves behind his wife Shelee Christine Murray, two children, and two step-children.
Clay County mayor Dale Reagan ordered flags at the courthouse and all county buildings to be flown at half-mast this week in honor of Murray and he said the Clay County Commission also passed a resolution in memory of the fallen soldier Monday night at their monthly meeting.