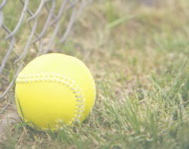 CELINA-The District 7-A softball regular season is heading down the home stretch, and the Clay County Lady Dawg softball team is right where they have been for the past few seasons: in the thick of the race for a top seeding.
Coach Randall Walker's team entered the week tied with two other contenders for the district lead with one loss. CCHS carried a 5-1 district mark into the week, while perennial power Monterey and Red Boiling Springs also had only one loss each. 
The Lady Dawgs were scheduled to play a crucial game at Monterey this past Monday, but at press time, the heavy rain on Sunday and continued showers Monday morning put that game in jeopardy. CCHS' remaining district games include a pair of contests each with Monterey and Jackson County. Considerable rain in both March and the first half of April has played havoc with all spring sports scheduling. 
RBS has beaten Clay County once, 4-3 last Thursday, and has also beaten Monterey once. CCHS topped Red Boiling 8-2 in late March.
CCHS is below the .500 mark overall on the season, but the Lady Dawgs have played an extremely tough non-district slate. They have lost to the likes of David Lipscomb, DeKalb County, Murfreesboro Oakland, Lebanon and Clarksville Northwest in tourney action already this year. 
"We're still in the race (for the district title)," Walker said. "After losing five seniors off last year's team, I guess we're doing OK."
Like many recent seasons, Walker said the team's "biggest strength has been our defense. We've played pretty well on that side of the ball. We're still not hitting the ball the way I'd like to see us."
If the CCHS girls can nail down a high seeding for the district tournament, and that appears to be within reach, they could have a bit of an advantage when tourney time rolls around in the first full week of May. The 7-A tourney will be played in Celina this year.