Bonecutter is
Lion of Year
CELINA-Paul Boyce was named Clay County's Citizen of the Year at its annual banquet held at the fairgrounds here. Named Lion Club member of the Year was Ike Bonecutter.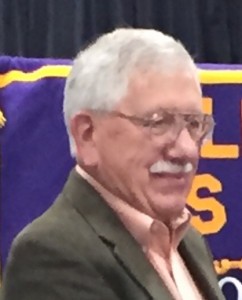 Susan Bailey introduced Boyce, recognized by many as "that guy in the green hat", by listing his many volunteer efforts including that as Boy and Cub scout master for more than 20 years and his charter and founding membership in the Clay County Rescue Squad. Boyce was a long-time volunteer fireman, and currently assists with Second Harvest food bank and the Grace free lunch program. His most recent work as a charter member of Friends of Dale Hollow Fish Hatchery helped in keeping the local hatchery funded and open. He conducts group tours at the hatchery, assists the annual Healing Waters outing and fishing rodeo and is instrumental in placing aquariums in school classrooms in the region.
Bonecutter was pointed out as the man who would help with most any project of the club and his work for the Lions during the Roller Coaster Yard Sale was especially appreciated. This was not the first time he had been so honored and the members in attendance enthusiastically applauded his being chosen.
The Lions Club's contributions to the community and individuals came to light as financial officer Dennis Miller gave his report. The club spent more the $1,000 of its funds purchasing eye glasses and conducting eye screenings for those in need, provided scholarships to three nursing students, sponsored the youth baseball program and the co-ed softball league, and paid for improvements to the sewage system at the Clay County fairgrounds.