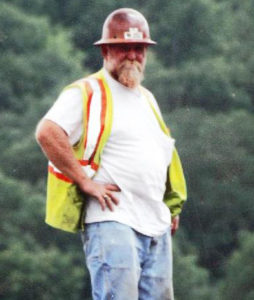 CELINA-Funeral Services for Loyd Greenwood were conducted Sunday, April 3, 2011at Upton Funeral Home with Chaplain Cabot Barbour officiating interment followed in the Greenwood Family Cemetery.
Loyd Greenwood passed away Thursday, March 31, 2011 at Erlanger Medical Center in Chattanooga, Tennessee.
Loyd Ray Greenwood was born June 17, 1958 in Livingston, Tennessee to Carley and Edna Belle (Ledbetter) Greenwood.
Loyd was a Project Manager for Wright Brothers Construction Company and was affiliated with the Church of God.
He is survived by his Mother, Edna Greenwood of Livingston, Tennessee; Wife, Tami (Holt) Greenwood of Celina; Mother-in-law, Sylvia Holt of Celina; Father-in-law, Sonny Holt of Celina; Daughters, Chance Goad & Trinity Weddle both of Celina; Brother, Roy Greenwood of Oneida, Tennessee; Sister, Gail Sells of Monroe, Tennessee; Grandchildren, Austin, Brooke, Dalton, and Emma Goad & Macy Weddle; Special Nephew, Chase Scott; Several Nieces and Nephews                                                                                                                                                          He was preceded in death by his father, Carley Greenwood.                                                                                           Serving as pallbearers were Johnny Vaughn, Chase Scott, Austin Goad, Willie McCormick, Jeff Copeland and Dink Jones. Honorary pallbearers Keith Brown, Roy Brown, Windell Marlow, Scott Elam, Jordon Sells, Joel Copeland, Dalton Goad.
Upton Funeral Home in charge of the arrangements.