MOSS-Local student Margaret Cody recently won the statewide Voice of Democracy speech contest, sponsored by the Veterans of Foreign Wars (VFW), and will represent the state in a national competition. 
Cody is a homeschooled sophomore registered with the Daniel 1 Academy of Cookeville.  She learned earlier this month she had won at the local and regional level from officials of the James T. Davis Memorial Post 5062 and Ladies Auxiliary in Livingston.  The following day she was notified by department officials she was the overall state winner. 
The Voice of Democracy (VOD) scholarship program, sponsored by the VFW, is an audio-essay contest for high school students in grades 9-12 that annually provides more than $3 million in scholarships. Participants in VOD are required to submit an audio cassette or cd of their 3-5 minute speech to their sponsoring Post. 
After speeches are judged at the local Post, winners then advance to the regional and then to the state level.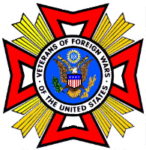 Cody will travel to Washington, D.C. to represent the state in the national competition in March.  The VFW will provide an expense-paid trip for 54 students to participant in the national competition and a variety of events including a tour of the White House and the chance to win the $30,000 scholarship first prize. Cody has also been invited to receive the state award during the VFW Tennessee Department's Winter Conference in Nashville in mid-February.
She will there be able to meet more than 300 veterans and state officials from across the state when she presents her speech to the conference.  The theme for this year's competition was "Service and Sacrifice by Americas Veterans." 
The VFW serves to "honor the dead by helping the living" through veterans' service, community service, national security and a strong national defense. Voice of Democracy offers students the opportunity to learn and communicate about freedom and democracy. More information can be found at their website  www.vfw.org" www.vfw.org