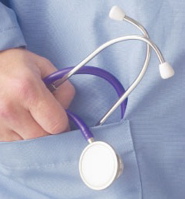 CELINA-A new physician has joined the staff of Copeland Medical Services. 
Marilyn Vermeesch, M.D., is seeing patients three days a week at Copeland Medical Services, located at 110 Doctor's Drive here, and at Jackson County Medical Center, located at 603 S. Murray Street in Gainesboro, on Wednesdays only.
Dr. Vermeesch completed her medical doctor degree in 1993 from Wayne State University School of Medicine in Detroit (MI). Following medical school, she pursued a combined residency in internal medicine and pediatrics at Good Samaritan and Phoenix Children's hospitals in Phoenix (AZ). 
Dr. Vermeesch's initial job following completion of residency took her to Utah to practice rural clinic medicine, as well as a significant amount of emergency medicine. During the five years of practice in Utah, she mentored University of Utah medical students, and was awarded Rural Medicine Preceptor/Teacher and Rural Provider/Physician of the year in 2000.
Since 2003, Dr. Vermeesch has been in Tennessee practicing internal medicine and served as the Medical Director of the Hospitalist Program & Inpatient Rehabilitation Program at Cookeville Regional Medical Center, practiced urgent care medicine at Satellite Med and is board-certified in internal medicine and pediatrics.
The addition of Dr. Vermeesch continues the Cumberland River Hospital mission of providing quality care to the Upper Cumberland area, a hospital spokesperson said. Patients can make appointments at Copeland Medical Services by calling 931-243-3860 and at Jackson County Medical Center by calling 931-268-JCMC.