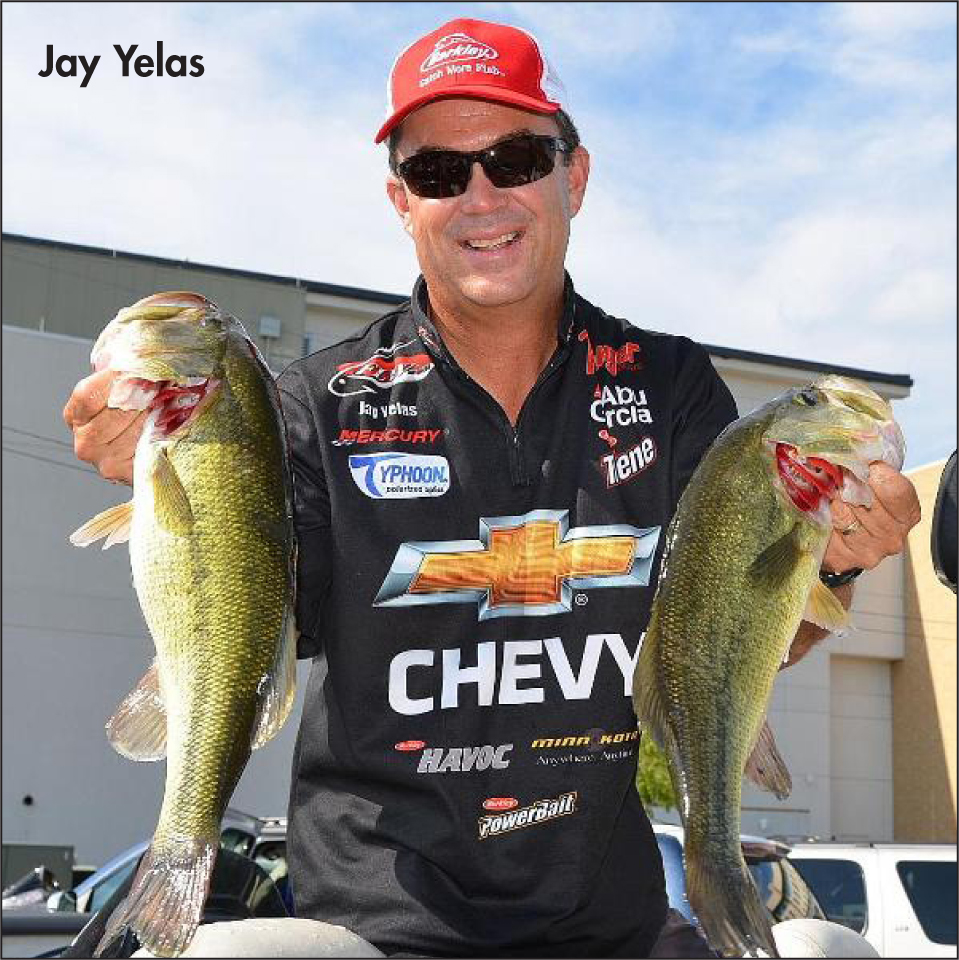 By THOMAS P. WEAVER, HORIZON Editor
CELINA-It is not often a national celebrity makes it to a small town like Celina, but thanks to local businessman and fisherman Stephen Headrick, it's going to happen Saturday.
Headrick will introduce legendary professional angler Jay Yelas to the public here from 8 a.m. to 2 p.m. and he is encouraging everyone to attend the big event.
"We are really excited about having Jay here," Headrick said.  "He's as big as it gets in the fishing industry and he will be here Saturday to meet the public, take photos, sign autographs, and just talk fishing.
"We hope everybody will come out this weekend to meet him, because this doesn't happen much around here, and we are also going to have some great deals on fishing tackle and much more."
Besides Yelas, Tony Sellars of Christian Angler Television will be on hand and The Country Giant 94.7 radio station will be doing a live remote show from noon to 2 p.m. that day.
"There will be a lot going on," Headrick said.  "It should be a great day for everyone to enjoy."
Headrick explained Yelas, a two-time Walmart FLW Tour Angler of the Year and former Bassmaster Classic champion, was in town to shoot "how-to" videos with his Punsher Lures products.
"We are going to be on the lake the day before the event fishing and shooting video," Headrick said.  "Since Jay has signed with Punisher, we thought this would be a great way to let the public know and introduce him to locals here."
Yelas announced the deal between he and Headrick last month on FLW's website (www.flwoutdoors.com) saying he was "really excited" about working with Headrick and Punisher Lures.
"They're a real small company out of Tennessee near Dale Hollow (Lake)," Yelas said in the news release.  "The owner is kind of known as the smallmouth guru, but they're trying to grow from a regional company to more of a national company."
In hopes of fostering that growth, Yelas and Headrick plan to work together to develop a signature series of flipping jigs and spinnerbaits with the legendary tournament fisherman's name attached.
"Besides using some of our current products while he's on tour, Jay is going to introduce a signature series of Punisher Lures he will fish this season," Headrick said.  "We're excited to see what this will do towards exposing our products to the national market."
Headrick said he had initially met Yelas at a Christian Rally in East Tennessee where the two naturally hit it off.
"He told me he missed working with the smaller companies that are managed by fishermen like me," Headrick explained.  "We discussed the possibility of working together then, but I never really imagined it would happen so soon.
"It wasn't two weeks later he called me and the rest is history."
Headrick's company currently has product on the shelves of well over 100 stores in the region, including big retailers like Bass Pro Shops, Gander Mountain, and Tackle Warehouse.
"We've been pretty successful in the region, but with Jay's help we hope to expand in a new direction," Headrick said.  "We are really excited about what his influence and notoriety can bring to a small company from Celina, TN!"
For more information about Punisher, visit their website at www.punisherlures.com.  For more on Yelas and his tournament schedule, visit www.flwoutdoors.com or his personal website at jayyelas.com.