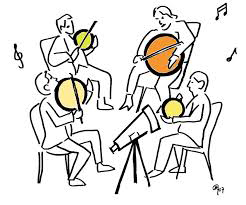 CELINA-Hometown Pickin' & Grinnin' begins its monthly show benefiting Clay County Cares, January 31st, 6-9 p.m. at the Women's building on the Clay County fairgrounds here. Hometown Pickin' & Grinnin' will feature local and regional singers and performers as well as regular appearances by the band Music Boys.
"Tom Watson, Don Sherrell, and I wanted to do something to provide regular, affordable entertainment for the citizens of Clay County and surrounding areas as well as raise money to help the needy of this county," said Tara Anderson, one of the organizers, "Everyone please come and join us for our first Hometown Pickin' & Grinnin'."
Admission for the 6 p.m. performances, which will continue on the 2nd Saturday of each month, is only $3 and children ages 2 and under are admitted free. Concessions will also be available. The admission and concessions proceeds will cover the cost of the building and PA system rental with remaining monies going to Clay County Cares.
Clay County Cares is a newly established organization to help financially support Clay County citizens who are cancer or other chronic disease patients or who have suffered tragic illnesses. We hope to assist with gas and food expense when traveling to doctor appointments or cancer treatments.
Volunteers are needed to help with ticket sales and concessions. Call Anderson at 931-644-6300 to volunteer, to perform, or for more information.