CELINA-The startup date and venue for the Opry in Clay County has been changed.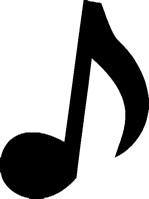 The Opry, a series of live music shows, was originally scheduled to begin in December in the downtown area, but that has changed. 
The Opry will now premier Saturday, January 16 at the Clay County Recreation Complex, and shows will be held on the third Saturday of every month, organizers said. 
The shows will feature local talent (young and old) and will include all types of music–bluegrass, gospel, blues and country. 
Admission is free, but the hat will be passed to help with costs and to give the bands something for donating their time to bring this event to reality. 
Additional sponsorship gifts will be appreciated, and businesses are encouraged to help with a "meet & greet/business card exchange" before the show.
The doors will open at 6, with the show starting at 6:30. The last band is expected to take the stage at 7:30. "Bring your instruments. Jamming is encouraged after the show," an organizer said.