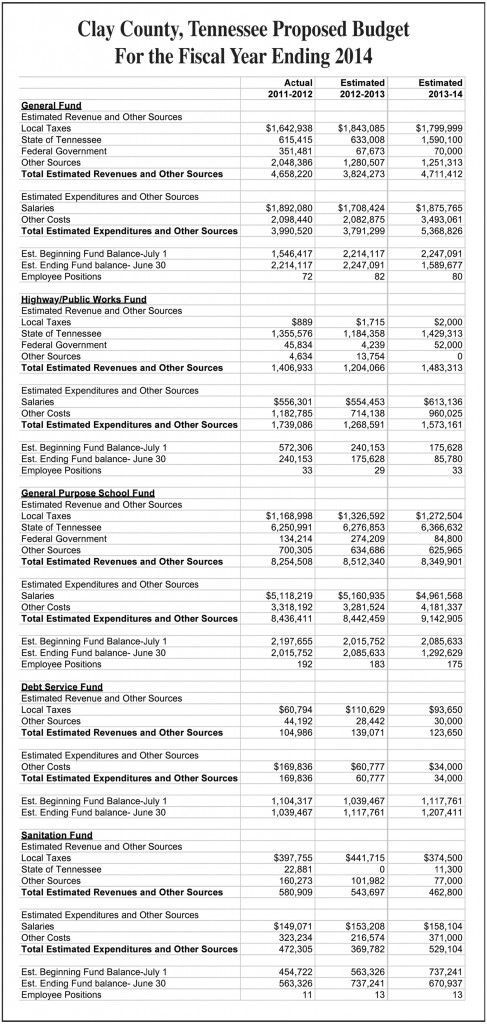 CLAY COUNTY-The proposed 2013-2014 Clay County Budget is published here and the information shows the estimated fiscal spending plan includes expenditures totaling $16,647,996–which is up over $2.7 million from last year's estimated number of $13,932,908.
Besides the upcoming fiscal year's proposed numbers and the estimated 2012-2013 tally, the information also details the actual 2011-2012 budget-total of $14,808,158.
As always, the general purpose school fund makes up nearly two-thirds of the proposed total at $9.1 million, but the county general fund is where most of the increase from last year appears.
Proposed general fund numbers soared nearly $1.6 million to a total over $5.3 million, a mark well above the 2012-2012 total just under $3.8 million.
Other increases were found in the highway/public works fund (+$300k), sanitation fund (+$160k), and the school fund (+$700k).
See the budget in its entirety on this page and see a future HORIZON for more details.