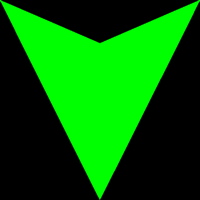 The Tennessee Valley Authority recently announced a fuel cost reduction for the second quarter in a row, and Tri-County Electric will again pass that reduction along to its members, the cooperative announced. 
For the second straight quarter, TVA has reduced the fuel cost adjustment (FCA) portion of their rate, Tri-County officials said.  After a FCA reduction from 1.8 cents per kWh to 1.3 cents per kWh in January 2009, TVA announced a reduction beginning April 1st to 0.8 cents per kWh.
Tri-County Electric (TCEMC) member-owners use an average of 1300 kWh per month.  Based on average usage, their electric bill will decrease approximately $7.33 per month, TCEMC officials said. 
According to TVA officials, the fuel cost adjustment decrease is the result of a decrease in fuel costs associated with making electricity along with current economic conditions and increased rainfall.  Unfortunately, coal prices still have not decreased at the same level as other fuel prices.  
"As with any TVA increase or decrease, Tri-County Electric will pass the fuel cost adjustment rate decrease along to our member-owners" said Paul Thompson, TCEMC executive vice-president and general manager.  
"Although I am pleased that TVA's fuel cost adjustment is being reduced for the second consecutive quarter, Tri-County Electric would encourage our member-owners to continue practicing our recommended energy saving tips to further reduce their monthly electric bills.  Anyone needing an additional copy may visit our website at  www.tcemc.org or contact their local office," Thompson said.