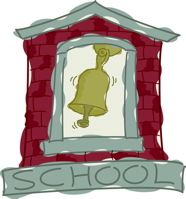 CELINA-The Clay County school board approved several bids, contracts and policies for the upcoming school year at its July meeting.
The board approved a low bid from KaTom Restaurant Supply of $9,878 for an oven and $4,647.60 for a dishwasher for the school nutrition program. 
The board also approved three contracts for the 2009-10 school year:
* with LBJ&C Head Start for preschool services,
* with Diane Gaffney for occupational therapy services, and
* with Ludonna Cross-Martin for speech/language services.
The board also approved a trip request for Hermitage Springs girls basketball and approved the building lease with Automated License  Systems.
Policies, handbooks
The board also approved: 
• three school nutrition policies on first reading: offer vs. serve, competitive food sales and cafeteria charges,
• the 2009-10 elementary and high school handbooks on second reading,
• personal communication devices, school calendar and attendance policies, all on second reading. 
Other action by the board was covered in an earlier edition of the HORIZON.