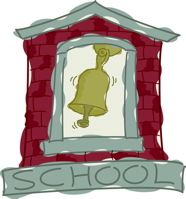 CELINA-In addition to keeping its chairman and vice-chairman for another year, the Clay County School Board acted on several other measures at its September meeting. 
The board voted to keep chairman Dickie Roberts and vice-chair Russell Cherry, the longest-serving members on the board, in their current positions, and also again discussed the possibility of installing a security system at Clay County High School. That issue will likely be revisited at the October meeting. 
In other action, the board:
• approved a bid for playground equipment at Celina K-8 of $30,515 and removal and reinstallation at Maple Grove of $8,360 for a total bid of $38,875 from Kidz Zone Play Systems,
• approved keyboarding and career management success as half-credit classes for high school, to be taught at the 8th-grade level,
• approved Amanda Sharp as a non-paid volunteer assistant for girls basketball at Clay County High,
• approved a trip for the CCHS Future Farmers of America group to attend the Dale Hollow Environmental Camp in September,
• discussed the possible sponsorship of CCHS football games on WKYR radio, with no action taken,
• voted on first reading to amend the board policy on corporal punishment to "remove the language 'sex' from line 21," and 
• heard schools director Donnie Cherry discuss precautionary measures being taken against the H1N1 flu. Disinfectant spray has been purchased to be used at all schools and on school buses. Hand-washing as often as possible is being encouraged.