CELINA-A select group of 'arctic anglers' braved the brutal weather this past weekend to fish the first Smalljaw.com Elite Members Tournament–a big-smallmouth-only, two-day event held here on Dale Hollow Lake at Horse Creek Resort.
The tournament was organized as more of a 'get-together' for the active members of the popular discussion board focusing on Dale Hollow Lake's smallmouth fishing, but the friendly competition kept the participants on the water for two days in search of that elusive 'bronzeback' over 21 inches long.
Over 30 anglers were met with a steady stream of rain and sleet combined with high winds Saturday morning, but most braved the storm to land several good smallmouth the lake is famous for.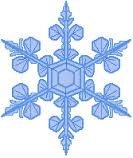 Pate Langley of Thompson's Station and Tom Weaver of Nashville, both banner members of the website, teamed up the first day to produce the only fish over the top side of the slot limit for the weekend.
Other anglers reported catching some good size smallmouth, but Langley and Weaver were the only ones to come up with "the size that counts."
Their fish measured in right at the mark and weighed 4.36 pounds, which was enough to put them at the top of the leaderboard heading into Sunday.
The final morning of the event saw no other big fish brought to the scales, but the weather did hold true and was a replay of the day before minus the rain.
Word at the weigh-in was the bite was much slower on Sunday as the wind ruled the day, hampering the chances of most competitors.
Langley and Weaver's Saturday catch held up to claim the top spot for the weekend and they carried home the $500 first-place prize donated by the host marina, along with the Punisher Lures big-smallmouth award worth an additional $150.
Participants of the event were required to have at least 150 forum posts on the website and Smalljaw.com founder Andrew Robertson organized the weekend–which included a fish fry Friday night–to show his appreciation to all the active members.
"We had a great time," Robertson said after the weigh-in Sunday, "This is what it's all about–getting together as a group, enjoying camaraderie of friends, and fishing the awesome Dale Hollow Lake.
"This event was about having fun and showing our appreciation to those who make Smalljaw.com what it is–thanks to all for making this such a great first event."
For more information about the group's events, to become a member, or to just keep up with what's going on in the smallmouth world–especially on Dale Hollow, visit www.smalljaw.com.